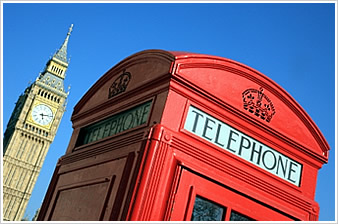 Live Life … In London
London is one of the greatest cities in the world, offering no end of opportunities and a scene that is unrivalled by any other city.
A centre of politics, finance, education, entertainment, media, fashion, the arts and culture, London is a truly global city, attracting people from all cultures and religions
Living in London
There is no escaping the fact that London is an expensive place to live but the high cost of living is countered by all that the city has to offer, including over 200 museums, 150 theatres, 34,000 shops, 5,700 pubs, 8,000 acres of park land and four UNESCO World Heritage Sites.
The streets are packed with shops, restaurants, pubs, clubs, live music venues, comedy clubs and there really is something for everyone. London's main entertainment and shopping area is the West End, which is also where most of the city's major tourist attractions and theatres can be found.
London is Britain's largest city and is made up of 32 boroughs, each with its own distinctive character and its own network of local amenities, such as childcare facilities, public and private healthcare services, state and private schools, places of worship, and sport and leisure centres.
Property to rent in London
If you're looking for a property to rent in London, the local rental market is buoyant and boasts a wide range of flats, apartments and houses.
With so many different boroughs to choose from, deciding which areas to concentrate your property search on can be tough. For many tenants, living within an easy commute to work is essential; in fact, commuting distance and budget are probably the two most influential factors in your decision of where to rent a property in London.
\r\nOnce you have settled on location and begin to look into the type of properties available in London, you will find that there is an overwhelming choice of properties to rent – from one and two bedroom ex-local authority flats to riverside apartments and penthouses, terraced housing, period properties and suburban detached homes and everything else in between.
Working in London
Along with New York and Tokyo, London is recognised as a powerhouse of the global economy. Despite the recession, finance remains London's largest industry; the City of London is the capital's main financial district while to the east, Canary Wharf has also developed as a hub of commercial and financial activity.
Many of the UK and Europe's leading employers in the worlds of law, finance, business, media and communications have offices in the central and metropolitan areas of London, providing fantastic career opportunities for the capital's skilled workforce.
Culture and recreation in London
Even the hungriest of culture vultures could not fail to be satisfied with all that London has to offer; it is one of the most culturally diverse cities in the world.
Whether you are interested in art, drama, literature, opera, dance, music, science, history, London has an abundance of venues and attractions for you to explore, such as the National Gallery, Tate Modern, 'Theatreland', the Royal Ballet, the English National Opera, the British Museum, the Royal Albert Hall and the Tower of London to name but a few.
For those seeking solace from frantic city life, the capital also boasts many green spaces and parks, such as Hyde Park, Regent's Park and St James's, that provide the perfect setting for a spot of relaxation. Nowadays they also host their own calendar of events such as guided walks, open air concerts and food festivals.
Getting around
London is a big place and most people get around using the Underground (or Tube) as it's a fast and relatively cheap method of to travel. The capital is also well served by an above-ground rail network, buses and taxis although travelling on the roads during rush hour is not for the faint hearted, and if you are driving a car there is also the Congestion Charge to consider.
With five airports, London is a major international air transport hub with the largest city airspace in the world. The capital is also connected to over 100 destinations across Europe by high-speed Eurostar services based at the iconic St Pancras International, which is a destination in itself!